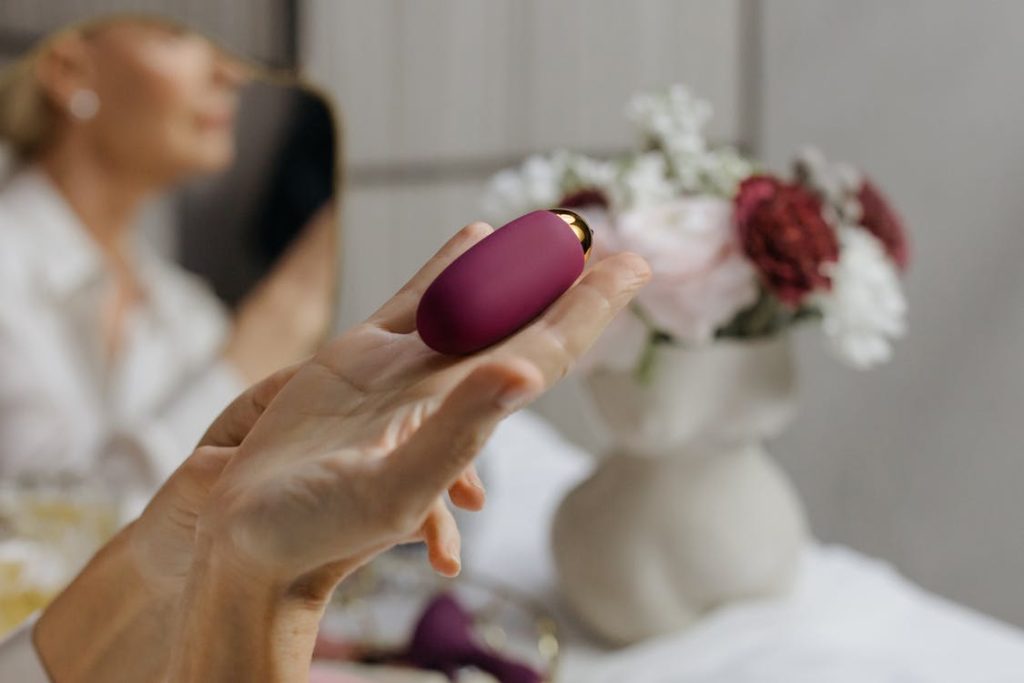 It's no secret that lubricants and adult toys can spice up your sex life and satisfy your most intimate and even your kinkiest sexual desires. But did you know that there are some crazy, interesting facts related to them?
Intrigued?
Well, read ahead!
1. They've been around for thousands of years
You might be surprised but adult toys have been around for longer than you'd think. In fact, the first dildo goes back to roughly 28,000 years. It measures 3cm wide, 20cm long, is made from siltstone and was found in a cave in Germany. Meanwhile, the first electric vibrator was made in the 1880s by Joseph Mortimer Granville, a British physician.
2. Four kinds of lubricants
You can find 4 different kinds of lubes in the market, each with a different purpose. Water-based lubricants are the most common, but you can also get oil-based, silicone-based, and all-natural lubes as well.
3. First used by Doctors?
Vibrators were first used by doctors to treat hysteria in females. The symptoms treated with vibrators included heaviness in the lower abdomen, irritability, anxiety, nervousness, sleeplessness, and erotic fantasies.
4. Lubes are inspired from food
Before they turned to lubes, people used different food items for the same purpose, including olive oil, peanut oil, and even butter.
5. No gender specific lubricants
While you can find different lubes for him and her, the truth is it doesn't matter; females and males don't need different kinds of lubricant. Plus, both partners can feel the difference regardless of who applies it.
6. Hi-tech gadgets
Vibrators are now more advanced than ever and include technological features that you never thought you'd find in them. Examples include Braille dots, a magnetic USB charger, and intuitive controls. Today, these rechargeable devices are also completely waterproof and entirely hygienic.
7. China is obviously #1
China is the biggest manufacturer of sex toys and produces up to 70% of the world's total. Meanwhile, manufacturing sex toys in Malaysia, India, and South Africa is illegal. Some manufacturers hire 20 to 45-year-olds to test out and try different sex toys to see which ones can become popular among the masses.
8. Shocking surprise
This might really come as a shock but the most popular or loved shapes for dildos are actually animals! You can purchase one in the shape of an elephant, canine, horse, dolphin, an array of insects, or a cat. You can even find a unicorn-shaped or teddy bear-shaped one.
9. Not just for sex
You can use lubricants by many ways other than sex. It can serve as a massage oil and you can even use it with sex toys.
10. Lubes top the charts…
Contrary to popular belief, vibrators and dildos are not the most famous or top-selling adult toys in the market. Lubricants are sold more than these two things.
11. They're recession-proof
There's no such thing as a recession in the adult toy or lubricant market. This is because there's always a great demand for them. In fact, their demand (and sales) increase during a recession. Plus, the industry is a big one and is valued at more than 15 billion dollars globally with a 30% growth rate. Sales for both toys and lubricants have also gone up because of 50 Shades of Grey.
12. Right ways to use!
Specially laminated woods, glass, Pyrex, steel, and silicone are the only materials that are safe to use inside the body. Meanwhile, toys made from latex, vinyl, or a combination of either of these materials with other plastics, like a combination of silicone and jelly, are deemed unsafe for skin contact and must only be used along with a condom.
13. Top states in sales
The top states based on sex toy and lubricant purchases are West Virginia, Idaho, and Dakota. And the topmost popular purchases are lube, dildos, and vibrators.
14.Most expensive adult toy…
Currently, the most expensive sex toy that you can get your hands on is a while gold vibrator. It is embedded with 117 diamonds and costs $55,000.
---
Author Bio
Kanu D'Silva writes her opinions on intimacy and relationships at https://plezor.com She believes India's landscape of love is as diverse as its people. Modern Indian men and women have become vocal with their intimate needs, and don't settle for less when it comes to romance.