Whenever we talk about West Hollywood, the first thing that strikes our mind is its nightlife and the surrounding restaurants, clubs, and bars of the Sunset Strip. However, there are many places you may visit or things to do in West Hollywood other than merely enjoying the nightlife or attending parties at clubs and pubs.
Meet Stand-up Stars at the Hollywood Comedy Store
Comedy Store of West Hollywood always stays true to the roots of the Sunset Strip dating back to 1972. Simultaneously, it keeps the star lineups funny and fresh to welcome its guests. The store has three different stages and each stage hosts an array of stand-up comedy shows almost every night of the week.
RH of the West Hollywood
RH is the acronym for Restoration Hardware and it has remained a go-to place in West Hollywood for every upscale home décor. Here, you will find a galley that features an exquisite complete installation of rooms. Moreover, you will find an interactive design atelier that lets you envision décor pieces in your chosen space including furniture items to fixtures. You will also find a lovely garden and peaceful conservatory on the RH's rooftop. Also, do not miss enjoying the stunning views of the Pacific Design Center and the Hollywood Hills.
Schindler House Architecture Tour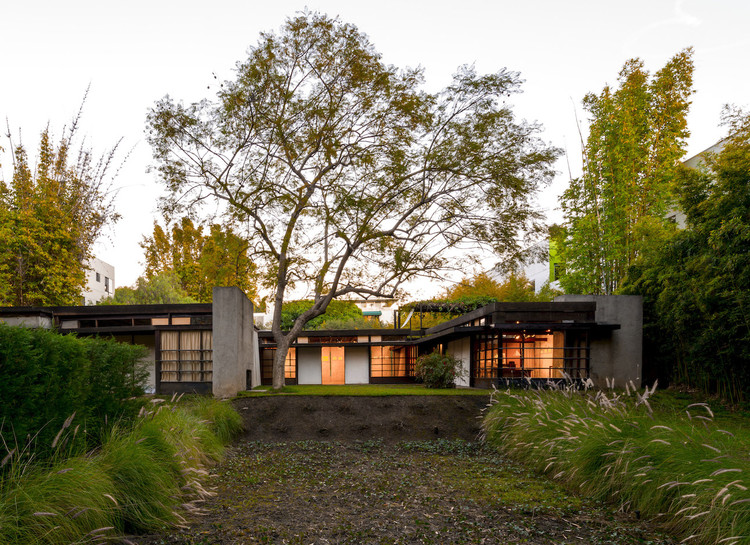 An architecture tour of the Schindler House is one of the must things to do in West Hollywood. Rudolf Schindler, an architect from Austria is the builder of this dual-family residence. Today, the house has become home to an institute based in Vienna named the MAK Center. The center organizes a fantastic program of several fashion space events. These include innovative art performances, experimental fashion shows, and concerts by many new composers. You may experience the architectural tour of the house with reserved tickets between Wednesday and Sunday.
The Abbey Dance Floors and Bars
Are you looking for an ultimate place to enjoy parties? You should visit the Abbey, which has three dance floors and four bars even only one block west of the Sunset Strip rainbow crosswalks. Staple on Robertson Boulevard, go-go dancers are hallmarks of the Abbey in West Hollywood. The place also has an outdoor patio that is crisscrossed with string lights to give a mellow atmosphere. As one of the popular bars of Los Angeles, the Abbey witnesses a huge crowd during weekends.
Outdoor Mall of Sunset Plaza
Shopaholics looking for things to do in West Hollywood may become happy to visit the outdoor mall of Sunset Plaza in West Hollywood. Here, one can indulge in buying a few of the luxurious brands and enjoy fine dining with their loved ones. The premier shopping area has the combination of many upscale boutiques and popular restaurants to feature many sizeable outdoor areas to seat and enjoy the cuisine. Each of these attractions indicates the lifestyle followed by famous and rich people. Do not miss visiting one of the notable Plaza spots that refer to Revolver Gallery. This is a contemporary gallery of art dedicated solely to the efforts and lifestyle followed by Andy Warhol.
Live Music at Troubadour
West Hollywood also offers enjoyment to visitors, who love live music. Both superstars and rising stars show their performance on the stage of Troubadour even though its capacity is only 500. Besides, if you are a diehard music fan, you should make sure to enjoy live music shows at Troubadour at least once in your life. What would be more exciting than seeing the performance of your favorite superstar closely?
Micky's Gay Club of West Hollywood
Micky's gay club has remained a frequently visited place in West Hollywood to experience its vibrant nightlife. The venue has many fun-filled events during Saturday's drag brunches with many bottomless mimosas and fabulous entertainment. Furthermore, if you love the Drag Race of RuPaul, you may catch many shows organized by Morgan McMichaels. These shows have many stunning performances done by a few fellow Drag Racers. The club's floor-to-ceiling remains open to the nearby street and has a large outdoor patio area to give an open and welcoming ambiance to its guests.
City Library of West Hollywood
The City Library of West Hollywood is from Pacific Design Center and across San Vicente Boulevard. It is an excellent place for every tourist, who has an interest in artistic endeavors or simply wants to read books. Here, you will find varieties of reading nooks and several unique on-display artworks. Alternatively, you may visit West Hollywood Park next to the library to inhale fresh air. The park has many amenities, like a swimming pool, a playground area, and a dog park.
Conclusion
Overall, West Hollywood is the geographical and cultural center of the entire Los Angeles region. It surrounds many must-visit spots in almost every direction. Therefore, if you want to get a true experience of the South Californian region, visit West Hollywood at least once in your lifetime.
Frequently Asked Questions
Why West Hollywood is famous to entice tourists?
West Hollywood entices tourists from almost every area of the world for its multiple iconic destinations. These include the Sunset Strip, live music spots, fine dining, luxury shopping plaza, and many more, Besides, you will find many centers for architecture, fashion, entertainment, and several other culture-making activities.
Is West Hollywood venue nice to go for a tour?
Yes, West Hollywood is an excellent place to experience your tour at least once in your life. It has a glamorous and stylish neighborhood close to Bel Air and Beverly Hills. Both of these venues have excellent art, shopping, and cinema attractions. Furthermore, West Hollywood is preferable for enjoying the nightlife in California.
Do I find celebrities in West Hollywood?
You will get a residential area on the northern side of West Hollywood's Sunset Strip to find many present and past celebrities. These include Marilyn Monroe, Frank Sinatra, Jennifer Anniston, and many more.