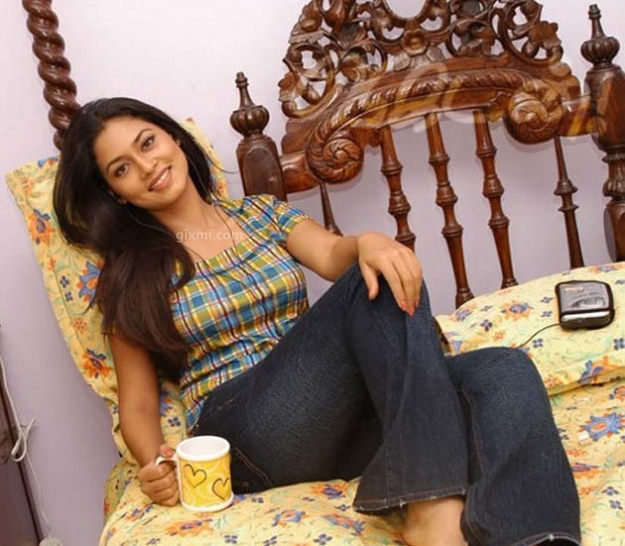 Update about this Photo: (12/01/2011)
We get confirmation about this girl. She is not Savera Nadeem, She is actress girl from South India,Her name is Pooja.
Pooja (born 25 June 1981 as Pooja Gautami Umashankar in Sri Lanka) is an actress in Kollywood and the Sinhala film industry.POOJA's debut film in Sinhala, Anjalika, was such a big hit that it led tothe Sri Lankan Government imposing a tax on foreign actors. And her second film, Asai Mang Piyabanna, has broken all box office records in the island nation. But Kollywood need not fear. Pooja is in no mood to quit the Tamil film industry.
Savera Nadeem is a British nationality holder Pakistani girl. Savera Nadeem is here to help her Pakistani girls / boys to go UK for study. Savera Nadeem born in notable family of Lahore and is active for women rights in Pakistan.
She says Pakistani students, holding a Pakistani passport, have to apply for a visa / entry certificate provided you have an unconditional offer of a place at a university, college or school and adequate funds to support yourself.
Therefore, although the all the rules & regulations are obvious, and strict, so you must ensure that all your paperwork is in proper order.
The British High Commission Islamabad is accepting all student applications. These applications must be submitted through the nearest Gerry's / FedEx office or through the British Council's student select scheme, and must be accompanied by full supporting documentary evidence. Students required the following original and photo copies for their visa application pack to send to the British Council with the following documents:
ORIGINAL DOCUMENTS:
* Unconditional offer letter from a UK institution
* Photocopy of offer letter
* Sponsor's bank statements for the last six months
* Visa form (VAF 1).
* Photocopy of visa form Student Select Form. It must be printed back to back.
* Photocopy of Student Select Form. Please do not staple the pictures
PHOTOCOPIES REQUIRED:
* Passport (with more then six months validity) (photocopy of first two pages)
* National Identity Card
* Evidence of English Language competency (IELTS(minimum score 6.0) /TOEFL scores are valid for two years only/O-Level English Grade 'C' minimum/A-Level English Grade 'C' minimum)
* Academic documents and transcripts
* Scholarship letter – if applicable
* Sponsor's letter in the form of affidavit properly signed by the solicitor – if applicable
* Sponsor's tax documents, including assessment forms for the last three years – if possible
* Evidence of personal/sponsor's business / land / employment / income
* Family registration form 'B' – if applicable