Keeping themselves busy over the holiday weekend, Heidi Montag and Spencer Pratt were spotted filming two new videos in Los Angeles on Saturday (May 23).
Dressed in their best bushmaster gear, the "Hills" co-star couple are preparing to enter the jungle next week for the reality show "I'm a Celebrity, Get Me Out Of Here".

According to paparazzo sources, "They both filmed a comical video where they ate Pizza Hut pizza instead of their jungle rations. At one point Heidi was startled by a snake next to her feet. Then Spencer filmed a video for his new rap single. In between takes the duo got acquainted with some exotic animals including a chameleon and an iguana. Heidi was even brave enough to pick up a scorpion – all good training for their jungle adventures."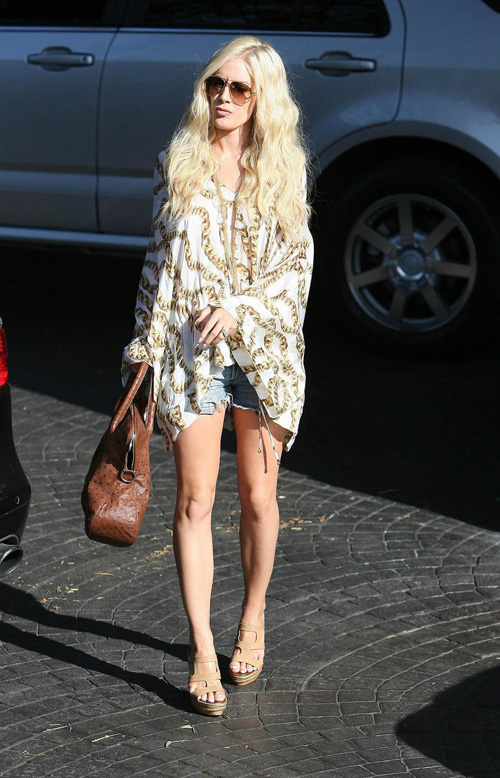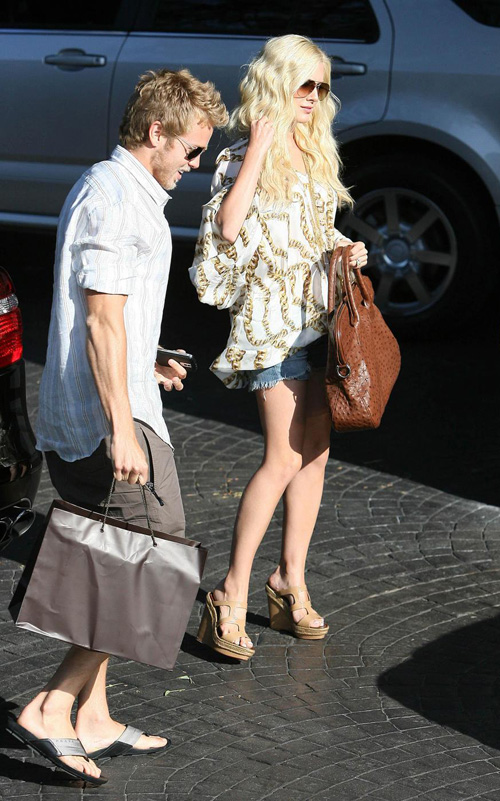 The day before their video shoots, Heidi and Spencer spent a little time relaxing at co-star pal at Audrina Patridge's pool party at The London Hotel in Hollywood.

The happy couple arrived with what looked to be a present for the birthday girl Audrina, with Heidi looking cute in a flowing shirt and denim shorts.
Enjoy the pictures of Heidi Montag and Spencer Pratt filming their video as they entered the jungle (May 23), along with shots of the pair at Audrina's party the previous day