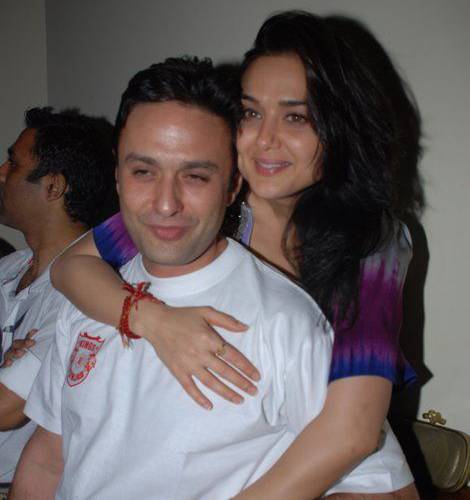 The cricket couple of last year Preity Zinta and Ness Wadia who glamourised IPL with their romance, have officially seperated after Preity sent an e-mail to her team Kings XI Punjab that she and Ness are no longer together.
Priety who is quite open about everything in her life cleared everything about her relationship in front of her team members and asked them to only concentrate on cricket leaving everything aside.
Apparently Ness has clearly not called it quits and explained to his friends and family that they are going through a rough patch and hopefully things will be alright very soon.
The duo are not living together anymore like last year, while Ness is living in a service apartment, Preity is residing at the hotel where Shilpa and SRK are also staying.
This comes as a news 'coz recently Preity was angry on journalists for publishing news about her and Ness' break-up which she claimed was clearly fake.